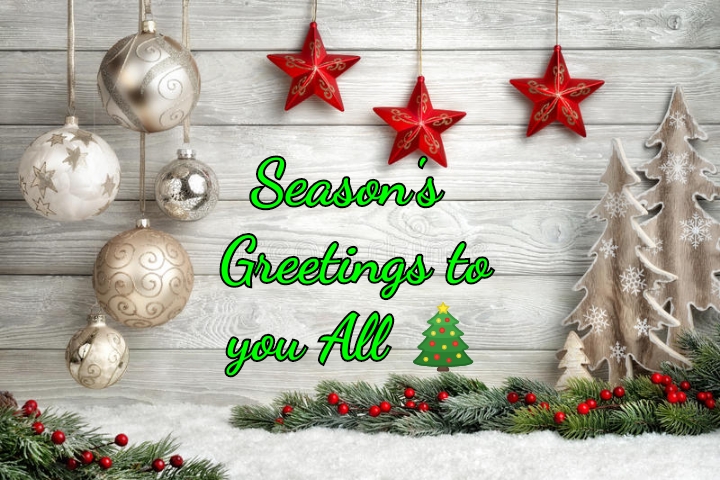 It's God's graciousness that sustains life even through hard times. The same divine grace that allowed a child to be born into the world to save humanity from their sins. The child was born so we might know God! This is why we love this time of year and celebrate Christmas with such JOY. Jesus is called Emmanuel, which means "God with us." God is indeed with us in all circumstances.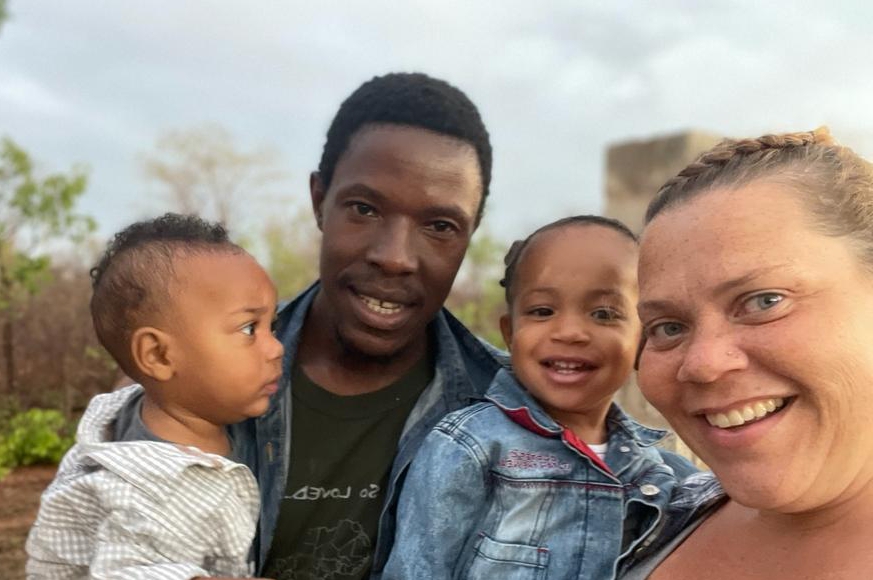 After being apart from my family for over a year. God has made it possible for us to be reunited. He worked out every detail, while we were worried about delayed paperwork, rescheduled flights and how my wife would travel back with two infants. In His provision, He moved mountains and provided every need for my family and me while they were in the States. He also made it possible for my family to travel back to Zambia Africa with our family friend (Kathy).
We cannot end this year without taking the time to thank everyone who made this possible! We have felt every prayer, cherished every encouraging word, and we are humbled by your care, love and continued support.
Jesus has entrusted us with the tremendous responsibility of sharing God's word with others.
Acts 1:8 NLT "But you will receive power when the Holy Spirit comes upon you. And you will be my witnesses, telling people about me everywhere—in Jerusalem, throughout Judea, in Samaria, and to the ends of the earth." Millions of lost and unreached souls desperately need the life giving message of the Gospel.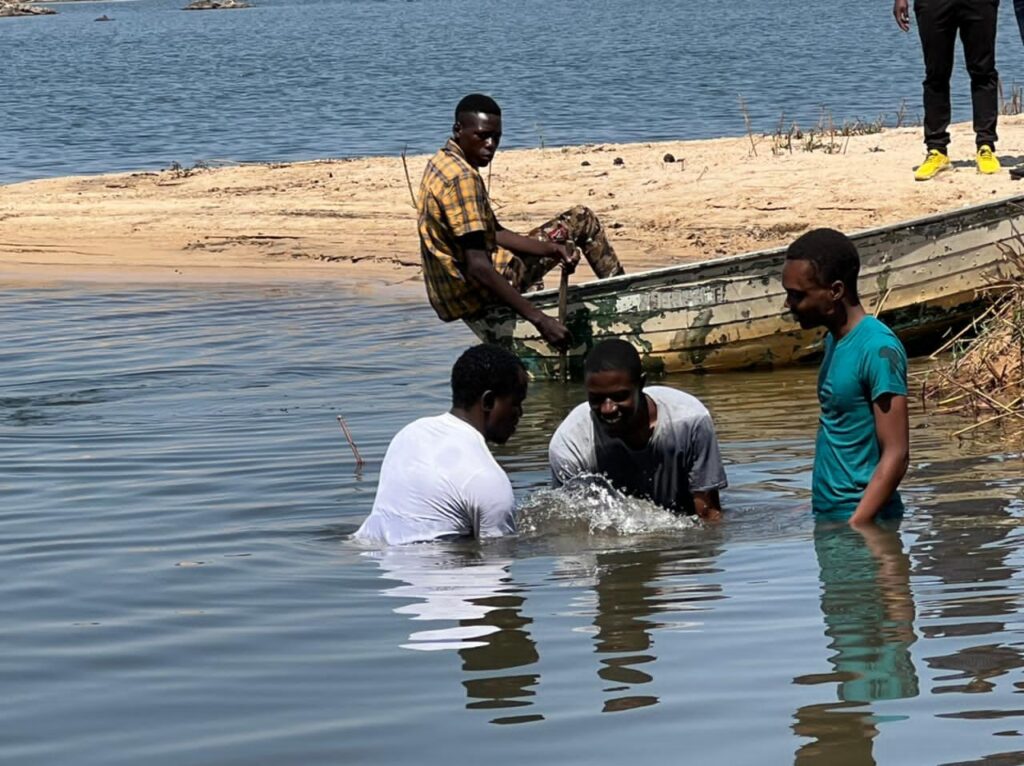 It has been a wonderful year here in Zambia despite the absence of my family. Being obedient to God's commands, I have seen great miracles and have been given opportunities to make Him known. In September during youth camp (our friends village), over 10 youths were baptized in the name of Jesus. Some of our Bible Study Groups continue to meet in town and villages.
It has started raining here in Zambia which means groups like these in remote areas are on hold. This is due to no shelters to meet under and bad roads to travel on.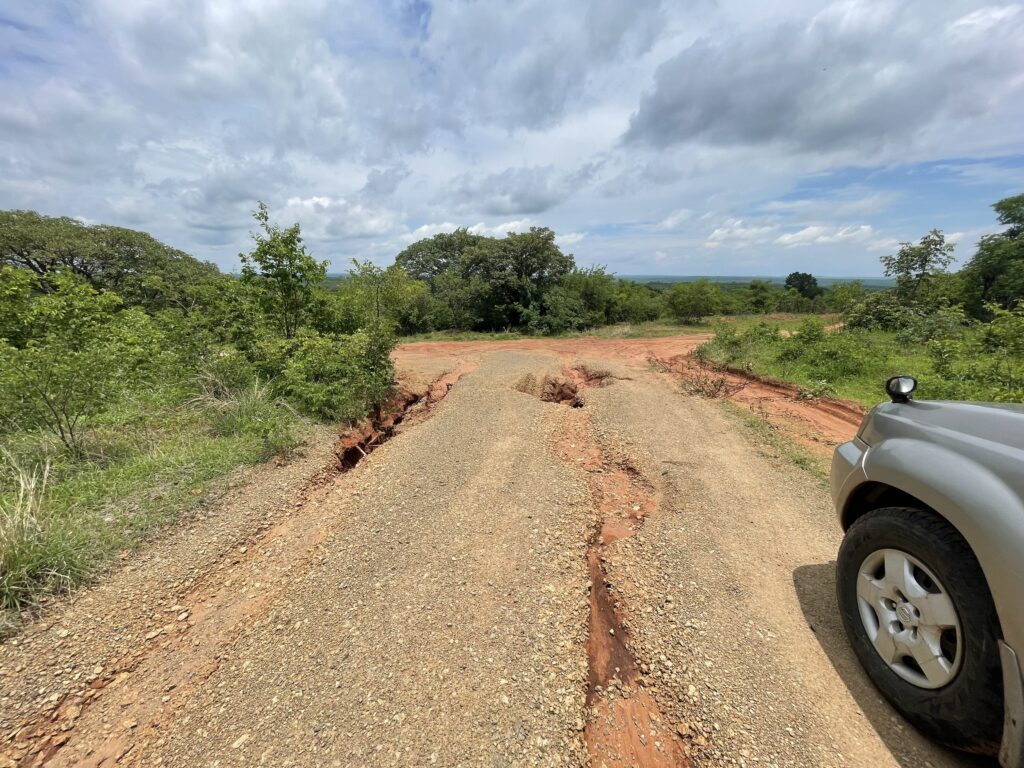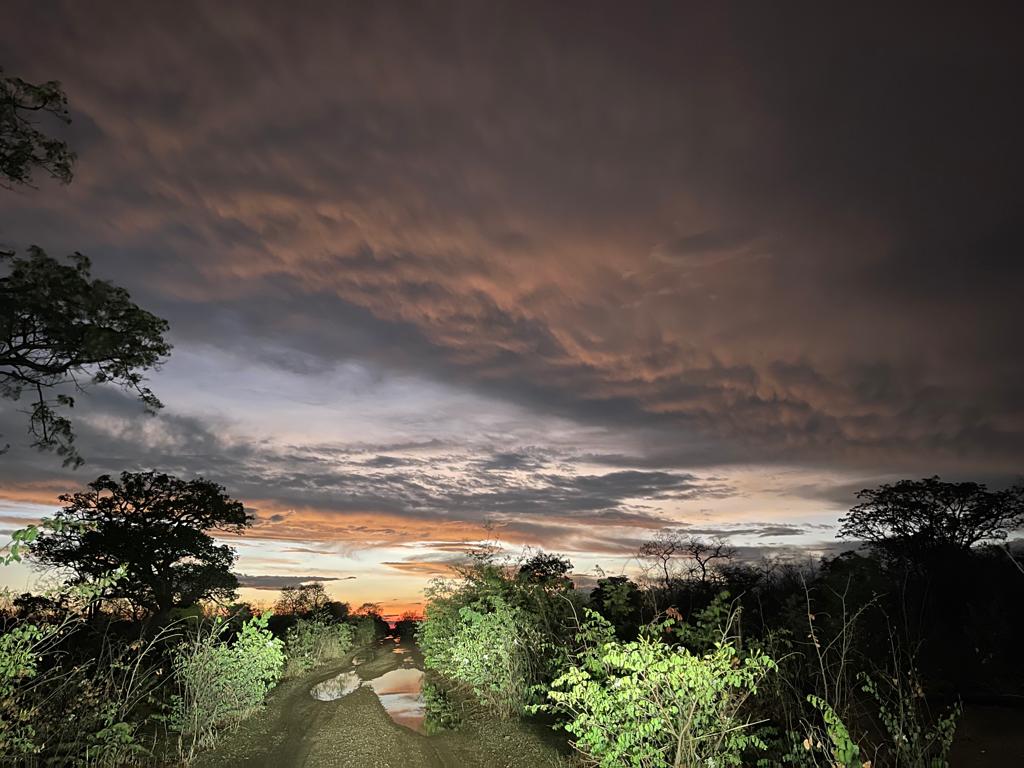 On the same day my family arrived in Zambia. We took Kathy (our new family friend) to some of the communities, including one of the villages we work with. It was such a blessing to have her here in Zambia with us even though it was short. She is praying about coming back to Livingstone, Zambia this summer. Please pray with us on God's will.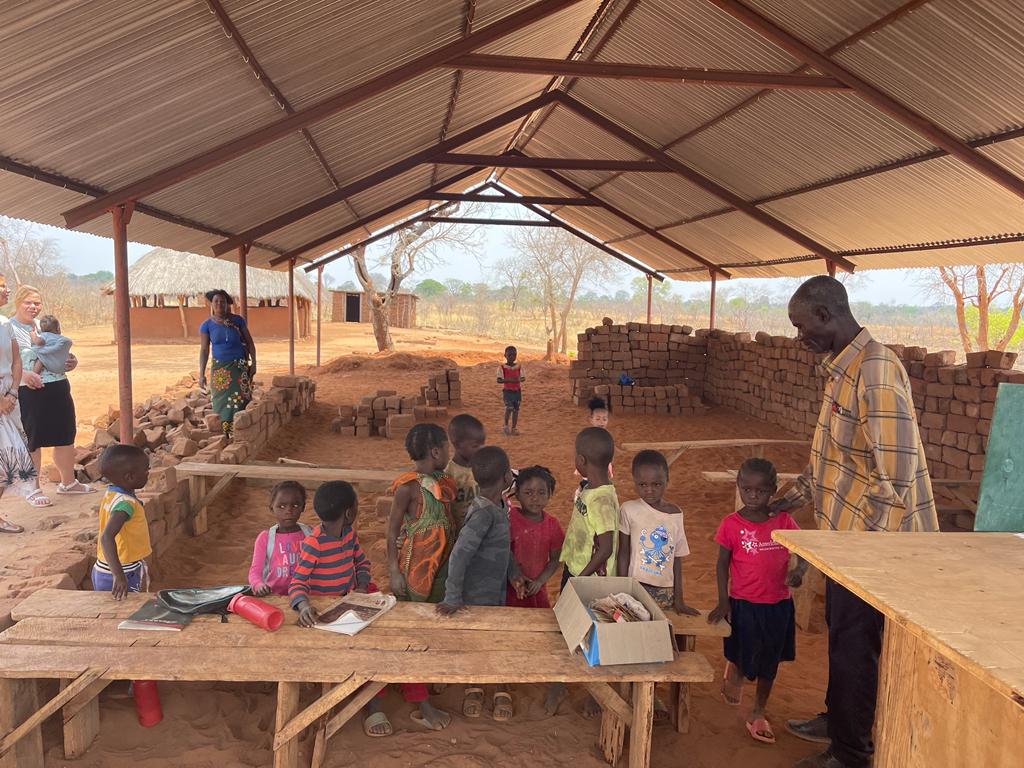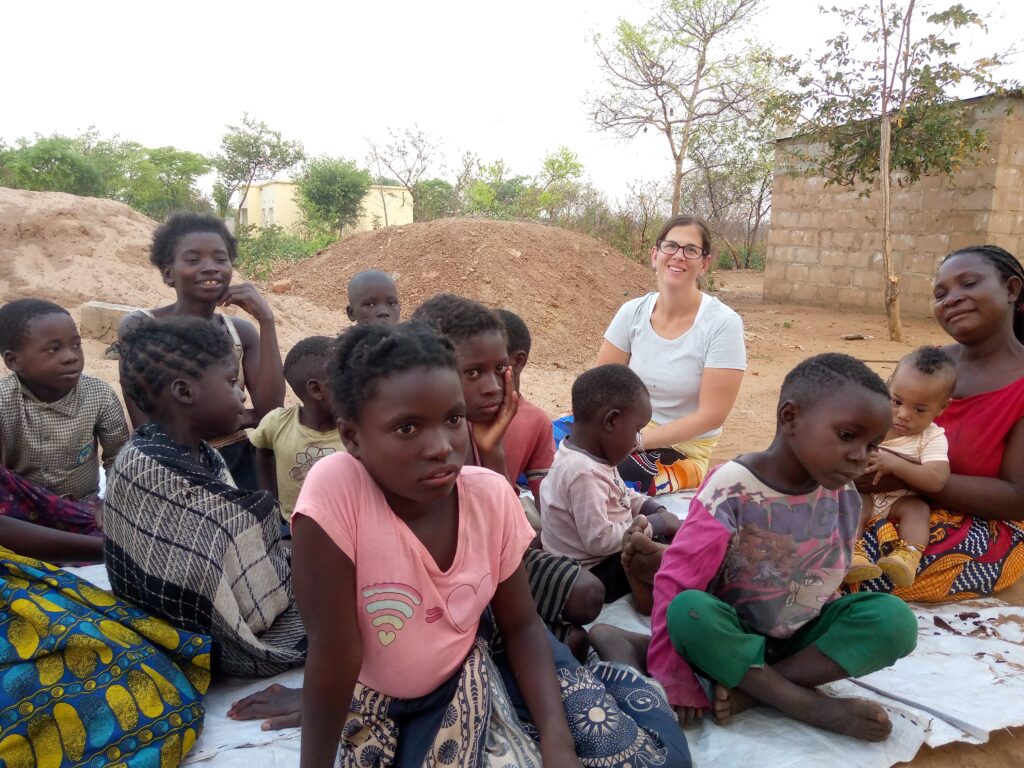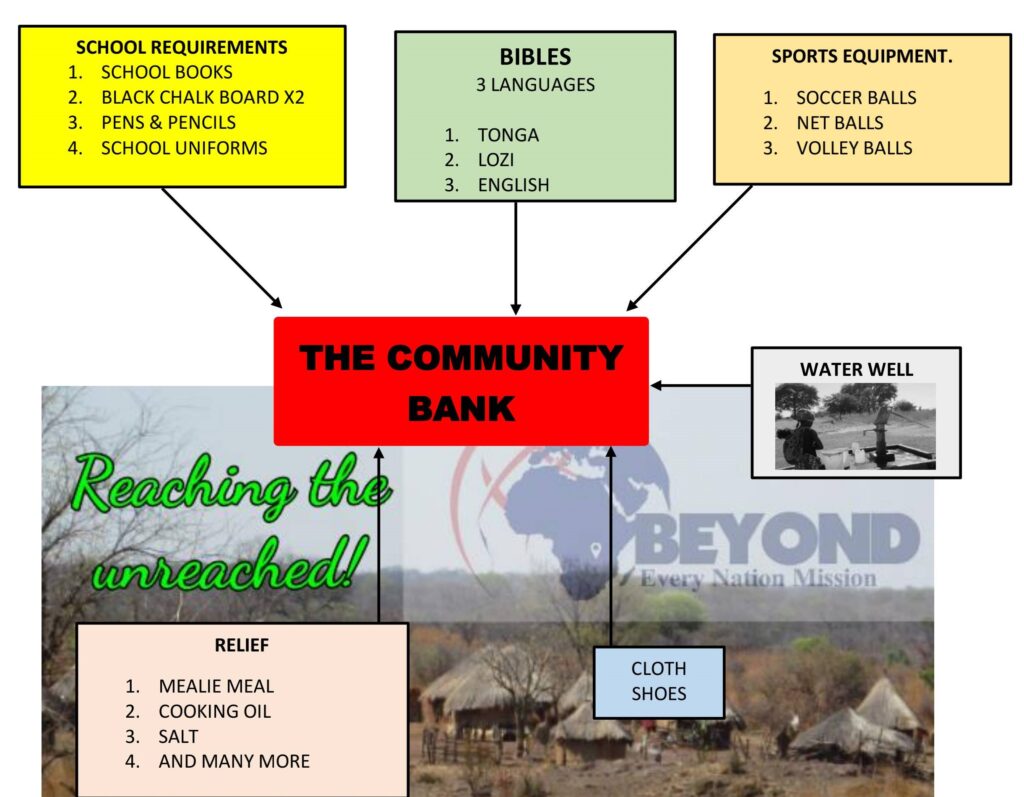 This month we are busy distributing bags of mealie meal, cooking oil, salt, soya chunks, chicken and warm clothing (Christmas Blessings).  Also when schools open in January 2023, we will be giving out school books to over 100 children. All of this is possible through our program called, "The Community Bank." The Lord, has called us and continues to equip us as long as we are willing.
You all make it possible for us to fulfill the calling He has set before us. And in doing so, you are a huge part of every moment, victory, life touched here in Zambia, Africa. We are so blessed by your faithful commitment to God's work here.
God richly and abundantly bless you all.
Merry Christmas to you & yours!!
Fred, Faith, Hadassah & Asher!